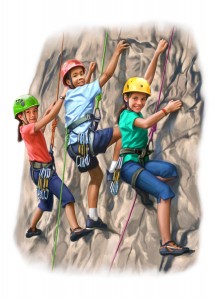 Get ready for a mountaintop experience! At Concordia's 2013 VBS, children will gather their gear and set  out on an expedition to learn about our one true God.
Shout it from the peak's summit -
with Him, it's possible to  scale any "mountain" that's ahead.
Or you can scan this QR with any Smart device and it will take you straight to the registration!
We look forward to seeing you there!